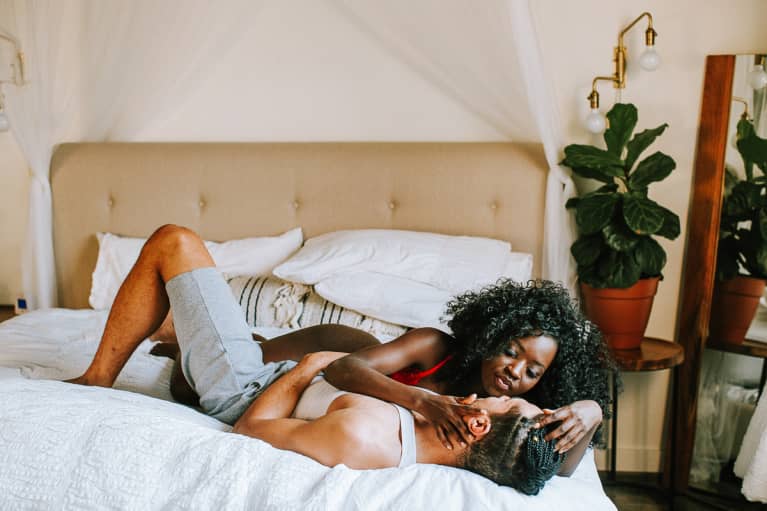 September 15, 2022 — 2:01 AM
While we often think of our sex lives and health habits as different entities, the two are undeniably intertwined. By prioritizing sleep, stress management, nutrition, hydration, exercise, and other key holistic health practices, we can support fertility and ensure that our libido and stamina are at peak performance.
As it turns out, blood levels of certain micronutrients in our body—like vitamin D—can also influence our sex lives for the better (or worse).
Vitamin D benefits for sexual health.
How vitamin D status impacts sexual and reproductive health is an exciting (and ever-growing) area of research. From fertility outcomes to sexual satisfaction, evidence suggests the sunshine vitamin has an important role in all aspects of sexual health for both men and women.*
Emerging science indicates that vitamin D levels influence female fertility outcomes. In fact, a 2022 Nutrients scientific review found that both healthy vitamin D status and vitamin D supplementation can help improve fertility and support a healthy pregnancy (for both mom and baby).* 
As it turns out, vitamin D status has a significant impact on not only reproductive health, but sexual pleasure as well: According to a 2016 study from the European Journal of Obstetrics & Gynecology and Reproductive Biology, healthy vitamin D levels are tied to higher scores in sexual desire, orgasm, and satisfaction in women. (Umm… yes, please!) 
A 2018 study from the same researchers found these results were mirrored in men: Male participants with healthy vitamin D levels were found to have higher (better) scores in erectile function, orgasmic function, and sexual desire when compared to males with insufficient or deficient vitamin D status. 
The male sex health benefits don't end there, though: A 2020 scientific review from the World Journal of Men's Health found vitamin D to improve sperm motility (a vital metric for male fertility), while daily vitamin D supplementation was found to increase testosterone levels in men with overweight in a 2011 study published by Hormone and Metabolic Research.*
Optimizing your sex life with vitamin D.
Undesired sexual outcomes are consistently linked to suboptimal vitamin D levels, regardless of whether study participants are male or female. This doesn't bode well for the average American's sex life, considering 41% of the U.S. adult population is insufficient in vitamin D and 29% is classified as straight-up deficient. (Talk about a serious mood killer.) 
Thankfully, achieving (and maintaining) a healthy vitamin D status can help promote fertility, enhance reproductive health outcomes, and even promote an active, satisfying sex life.* With a high-quality daily vitamin D supplement, you can reach and sustain sufficient D status to support whole-body health outcomes, even the sexy kind.* 
mbg's vitamin D3 potency+ delivers an efficacious dose (5,000 IU) of vitamin D3 (the superior form), plus an organic trio of built-in avocado, flaxseed, and olive oils (to optimize absorption), to help you achieve and maintain vitamin D sufficiency.* 
If you are pregnant, breastfeeding, or taking medications, consult with your doctor before starting a supplement routine. It is always optimal to consult with a health care provider when considering what supplements are right for you.
https://www.mindbodygreen.com/articles/vitamin-d-enhances-fertility-outcomes-and-sexual-function