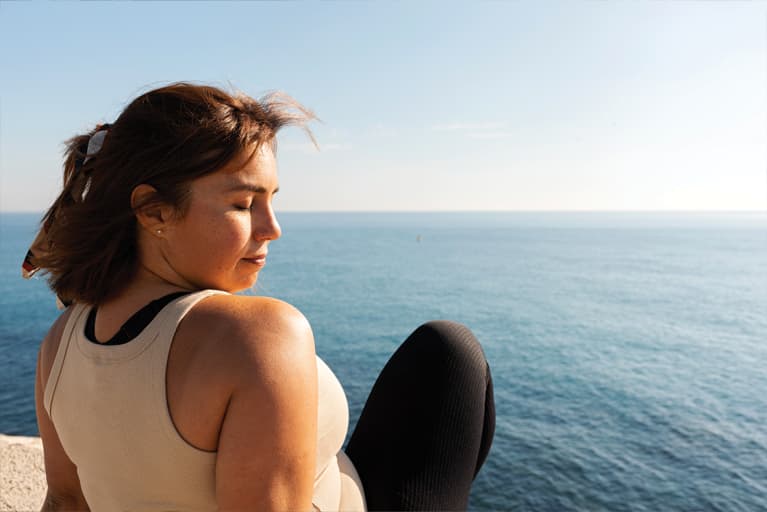 September 8, 2022 — 11:02 AM
A new longevity study from The Lancet reveals that education level, socioeconomic status, and cognitive performance as a child have very little to do with brain longevity. But one key organ and health factor does: your heart.
Specifically, evidence suggests suboptimal cardiovascular health in middle-aged individuals is the biggest contributing factor to brain aging and lower cognitive performance later in life—especially among men.
The brain longevity study.
The study's participants come from Insight 46—a subset of the world's longest continuously running birth cohort, the 1946 British National Birth Cohort. Now in their 70s, individuals within this narrow-age birth cohort were all born in the U.K. during the same week in 1946. 
Since then, the cohort study has contributed to 24 prospective waves of incredibly valuable data collection to gain a better understanding of population health and well-being over time—including MRI and PET imaging, extensive cognitive assessments, physical exams, and blood-based biomarkers at age 70.
Using the MRI data, researchers compared each participant's brain age to their chronological age, coming up with what's called a brain-predicted age difference (brain-PAD). Researchers then used brain-PAD scores to determine what biological factors contribute to healthy brain aging.
How health status throughout life impacts brain longevity.
Here's what the study found:
The brain-PAD score of female participants was 5.4 years younger than male participants. It's worth noting the average life expectancy of women in the U.K. is 2.3 years higher than men and likely contributes (at least in part) to the discrepancy of brain aging between the two sexes.
An increase in brain-PAD (again, a brain age that is higher than chronological age) was associated with lower cognitive performance.
Additionally, suboptimal cardiovascular health at ages 36 and 69 (based on cholesterol levels, blood pressure, smoking status, etc.) significantly increased brain-PAD scores, particularly in male participants.
Interestingly, demographics and health factors earlier in life (i.e., childhood and early adulthood) had practically no impact on participants' brain-PAD scores. 
Rather, how participants cared for their bodies (especially their cardiovascular health after the age of 30) had the biggest impact on cognitive performance and brain longevity in their 70s.
If you are pregnant, breastfeeding, or taking medications, consult with your doctor before starting a supplement routine. It is always optimal to consult with a health care provider when considering what supplements are right for you.
https://www.mindbodygreen.com/articles/study-shows-caring-for-your-brain-now-can-slow-down-brain-aging-later-on