Deciding to make changes to live a healthier lifestyle is a huge step. And after you decide to do that, the next step is figuring out how to make those changes happen.
For many of us, that means getting some help. But who do you turn to?
A personal trainer can help you achieve a fitness goal and a registered dietitian can help you eat more healthfully. And maybe you've heard about health coaches, but aren't sure exactly what they do.
Here's a guide to help you learn exactly what each of these experts can help you with, and how to find a qualified professional to help you succeed in reaching your specific goals.
What Is a Personal Trainer?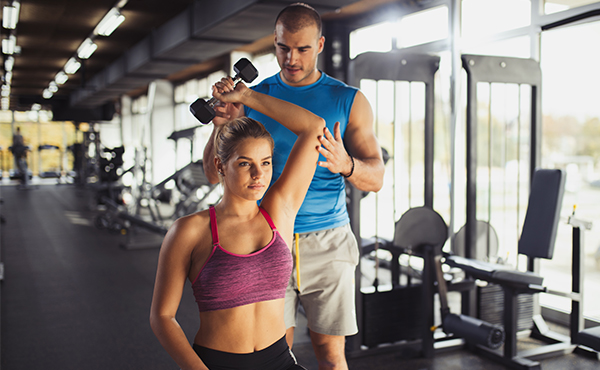 "The job of a personal trainer is to help you achieve your fitness goals as quickly, efficiently, and safely as possible," explains Trevor Thieme, CSCS, senior director of fitness and nutrition content for Beachbody.
They can customize a workout program based on your goals, workout preferences, mobility and fitness levels, and exercise experience, he adds.
Then, they'll adjust that program as you progress to make sure you don't hit plateaus. But it's not only about the workouts.
"A good trainer will also motivate you and make exercising enjoyable," Thieme says. "That's important because exercise enjoyment and motivation are keys to exercise consistency, which is one of the most important factors for achieving any fitness goal."
The tricky thing to keep in mind is that almost anyone can call themselves an expert, even if they're not certified — just look at all the "fitness influencers" on Instagram.
And not all certifications are created equal.
"When considering a personal trainer, make sure their certification is accredited by the National Commission for Certifying Agencies," says Thieme. "Some of the top certifications come from the NSCA, NASM, ACE, ISSA, and ACSM."
You should pick a personal trainer if…
You want to achieve your fitness goals as efficiently, effectively, safely, and quickly as possible.
You're motivated by one-on-one coaching.
You need — and can afford — this level of accountability.
How to find a certified personal trainer
"Don't assume that the trainer at your local gym is certified or knowledgeable," Thieme says.
Research trainers online or ask them questions in person or over the phone so you understand what certification programs they've completed.
You can also search for trainers online on many of the certifying organizations' sites.
"The key is to find one that specializes in your goal — whether it's weight loss, muscle growth, improving endurance and cardiorespiratory fitness, enhancing athletic performance, or some combination thereof," Thieme says.
It's also equally important to make sure they mesh well with your personality! "It's not their job to be your friend, but you need to enjoy working with them," Thieme adds.
What Is a Registered Dietitian?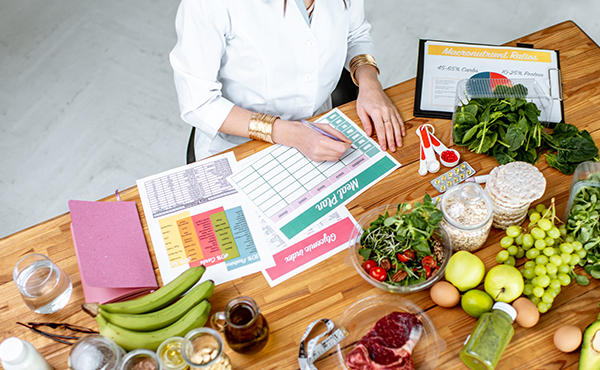 "A registered dietitian is an expert in food and nutritional science," explains Krista Maguire, RD, nutrition manager for Beachbody. To earn the RD or RDN credential (the acronyms can be used interchangeably to refer to a registered dietitian nutritionist), they must:
Earn a bachelor's degree granted by a US regionally accredited college/university (or foreign equivalent).
Complete an Accreditation Council for Education in Nutrition and Dietetics (ACEND) accredited Didactic Program in Dietetics (DPD).
Complete a 1,200-hour (6- to 12-month) ACEND-accredited supervised internship at a healthcare facility, community agency, and/or food service corporation.
Pass a national examination administered by the Commission on Dietetic Registration.
Complete continuing professional educational requirements to maintain registration on an ongoing basis.
More than half of RDs hold advanced degrees. Some RDs also hold additional certifications in areas such as sports nutrition or diabetes, and they can help with more than just meal planning or weight loss.
"Those specialized in clinical nutrition use medical nutrition therapy to help with various health conditions; some are more focused on specific populations such as pediatrics, geriatrics, or athletes; and others can help with food allergies, digestive issues, disease prevention and management, eating disorders… the list goes on and on!" Maguire says.
Some will even join you to grocery shop, dine out, or do a pantry sweep at your home.
You should pick a registered dietitian if…
You want personalized, science-based dietary guidance or if you just want general healthy eating advice.
You want a meal plan created for you.
You want to lose weight without falling into the latest diet traps.
You want a diet suited for a specific health condition.
How to find a registered dietitian
Search for an RD in your area on the Academy of Nutrition and Dietetics website.
You can search by zip code as well as areas of expertise (food allergies, diabetes, weight management, vegetarian nutrition, etc.).
If the provider has a website you can check that or call them to learn about their specializations and any other certifications they have.
Don't be afraid to ask questions if you're unclear what anything means!
It's also important to ask how they work with clients and make sure they can help you meet your goals, Maguire says.
What Is a Health Coach?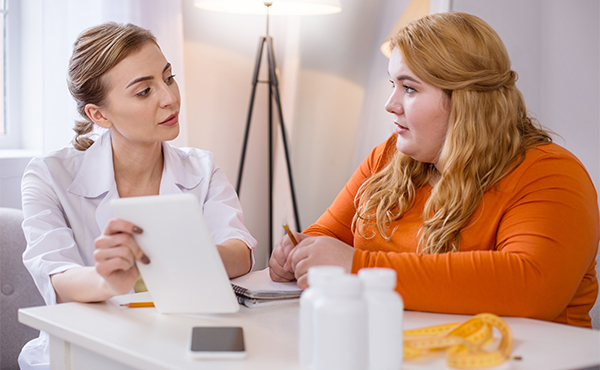 A health coach is just that — a coach who helps you make lifestyle changes to be healthier.
"Most people know what they should do, but they don't do it. Health coaches help you figure out the barriers to changing your behavior and then set realistic goals to fit those behaviors into your life," explains Lauren Shroyer, director of product development for the American Council on Exercise (ACE) who helped develop the ACE Health Coach certification.
A health coach can help with a range of goals, including exercise, healthy eating, sleep, quitting smoking, and cutting back on drinking.
During the first session, you'll discuss your goals, and the coach will ask questions to figure out why you want to make those changes and what is keeping you from achieving your goals.
These conversations often unearth barriers you haven't noticed, says Shroyer.
Then, your health coach will establish SMART goals with you. If you don't achieve those goals by the next session, at that time you'll identify why not and adjust the initial goals. If you did reach your goals, you'll set new ones.
You should pick a health coach if…
You don't need a workout plan or a meal plan.
You know what you should be doing to be healthier, but need help identifying and overcoming the barriers to doing it.
How to find a health coach
There are quite a few organizations that offer health and wellness certifications with slightly different slants, Shroyer explains.
For example, some focus on nutrition, while others have more of a spiritual element. Look into a health coach's certification and what it means.
"Work with a coach whose philosophy and education supports your needs," Shroyer says.
Some health coaches also offer group coaching. These sessions go through the same exercises you would one-on-one but at a more affordable price.