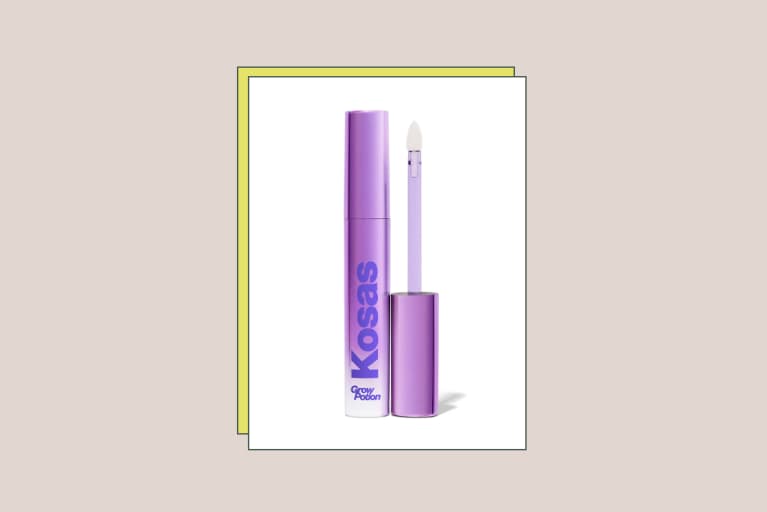 Our editors have independently chosen the products listed on this page. If you purchase something mentioned in this article, we may earn a small commission.
September 29, 2022 — 21:01 PM
If you're on the path of shifting your beauty routine to be filled with clean and natural formulas, you should probably start with the products that come in close contact with your eyes. The sensitive area is prone to irritation and less likely to put up with the unwanted additives popular in many conventional formulas—whether you're applying a mascara, eyeliner, or eyeshadow.
Another top priority for going clean? Your eyelash growth serum. The liquid formula settles onto the base of your lashes, coming into close contact with your eyes. Luckily, it's a pretty easy to find a clean serum—and it just so happens that one of them is my all-time favorite product for getting major growth in my brows and lashes: the Kosas GrowPotion.
The 2-in-1 formula is safe for use on both eyebrows and lashes with a double-sided applicator that makes it easy to apply the formula on either area. Below, I cover everything you need to know about the product that streamlined my routine and brought me peace of mind knowing that my lashes were supported, sans harmful ingredients. Major plus: It's 20% off in Kosas's Friends & Family sale right now.
Why I'm obsessed with the Kosas GrowPotion. 
Kosas' lash and brow-boosting serum works to fill gaps in the brows (which I have plenty of, thanks to years of DIY plucking) and feeds your natural lashes with the nutrients necessary for growth. 
The tube comes with a pointed-tip applicator, making it easy to swipe on the lash line and throughout the brow. Once applied, the clean formula is hydrating and gentle, never causing my lids to turn red or sting like previous serums that I've used. 
The best part is that it also acts as a functional brow gel, turning this 2-for-1 formula into a 3-for-1 pick. Every morning, I swipe the serum across my natural brows, use a spooly to brush them into place, and voilà! My straggle hairs are all in line with a better-for-you brow gel that's actually helping my brows, not hurting them.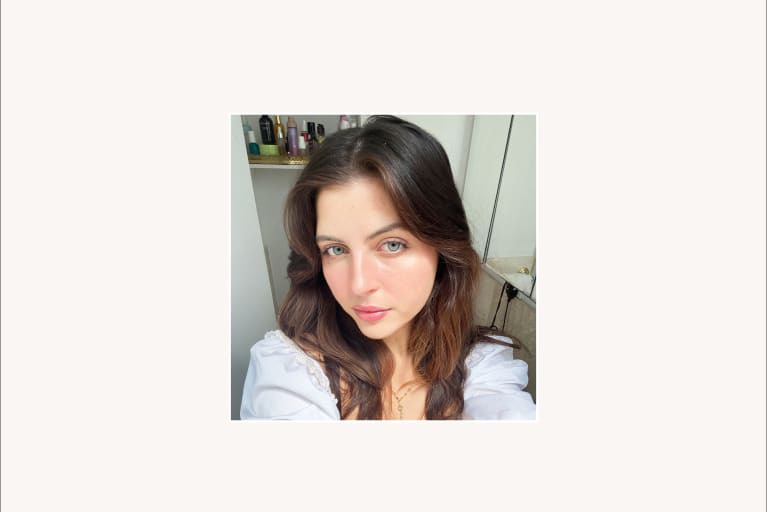 This gentle and effective serum is packed with tons of skin and hair-loving ingredients. First up, a trio blend of peptides to support hair length and thickness. Not only can peptides be hydrating to the skin, but they've also been further researched in recent years with promising results for eyelash health. 
In one study, researchers found that some peptides can stimulate keratin production, a key factor in hair growth. The results of their study included increased lash curl, length, volume, and thickness. So yeah, peptides are a must, and this serum checks that box three times over. 
Another lovely addition: Hyaluronic acid. While you may be used to slathering a HA serum on your face, the lashes and brows can benefit from this boost of hydration as well. If you have sensitive eyelids, the blend of hyaluronic acid and panthenol (AKA provitamin vitamin B5) in this tube will nourish the skin rather than irritate. Plus, the extra boost of hydration helps prevent breakage to keep your existing lashes strong.
Buy now at 20% off: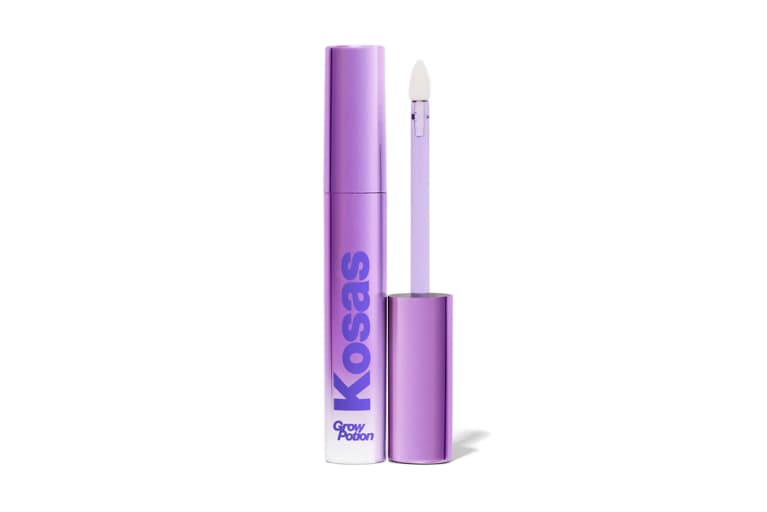 The last growth booster: Vegan keratin. This protein helps encourage hair growth and strength, while simultaneously promoting shine. You may be coating your lashes in mascara most days, but the added keratin in this serum will help your lashes and brows look their best—even without makeup. 
Kosas even put these claims to the test with a 29-person clinical study. The result? 97% of participants saw clinically measured improvement in their brow length and lash volume. To say the least, this ingredient cocktail is a winner.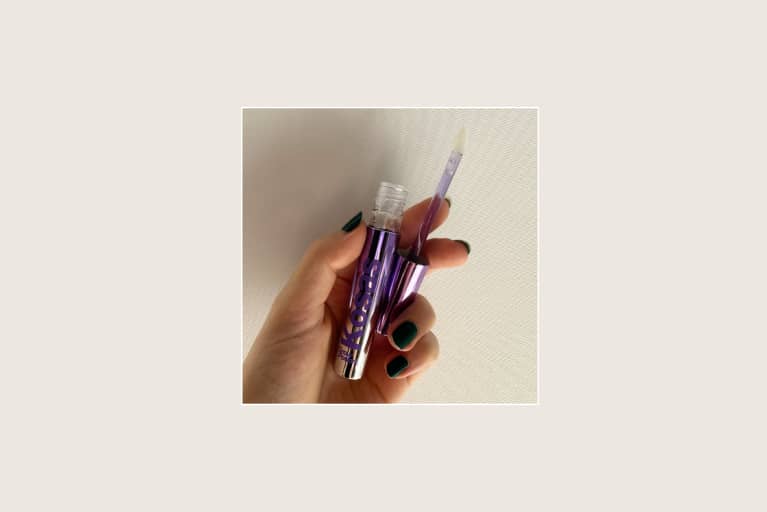 Not every lash serum out there is safe for the eyes. However, this top pick from Kosas most certainly is—plus, it doubles as a brow serum and functional gel. The blend of natural ingredients works to support lash and brow hair health while soothing and hydrating the surrounding skin. Not to mention, this pick (and the entire Kosas site) is 20% off right now. Safe to say, there's never been a better time to try it out. Just be sure to place your order before October 2 when the sale officially ends.
Buy now at 20% off: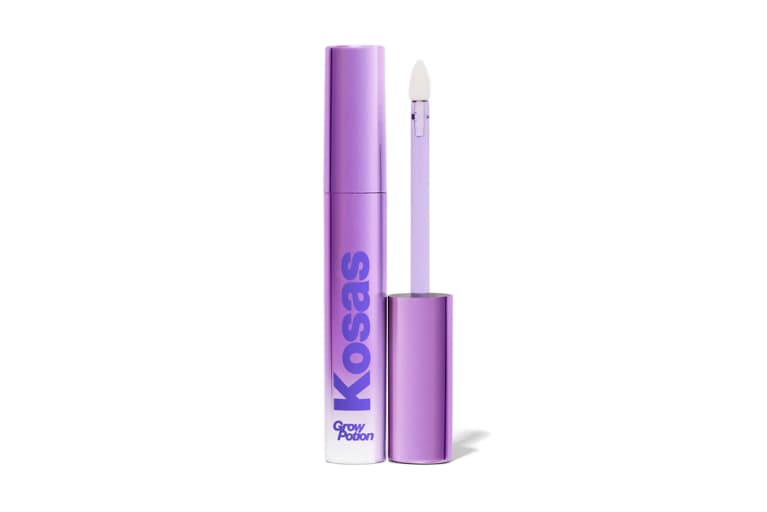 https://www.mindbodygreen.com/articles/kosas-growpotion-review