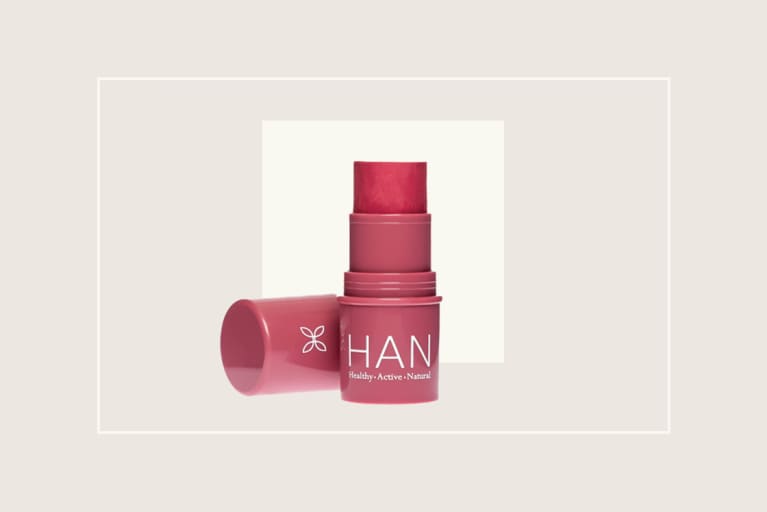 Our editors have independently chosen the products listed on this page. If you purchase something mentioned in this article, we may earn a small commission.
August 28, 2022 — 12:02 PM
Asking me to pick a favorite blush is near impossible. I adore too many formulas to count, and each brings something different to the table—whether it's petal pink, coral, berry, or lilac. Give me a creamy, richly pigmented number to press upon my cheekbones, and I'll be hooked. 
There's certainly enough blush love to go around, and I regularly test new formulas and shades. It takes a very standout formula to secure a special place in my heart long-term, but HAN's Multistick in the shade Rose Berry fits the bill—it's my current ride-or-die and has earned a top spot in my regular routine.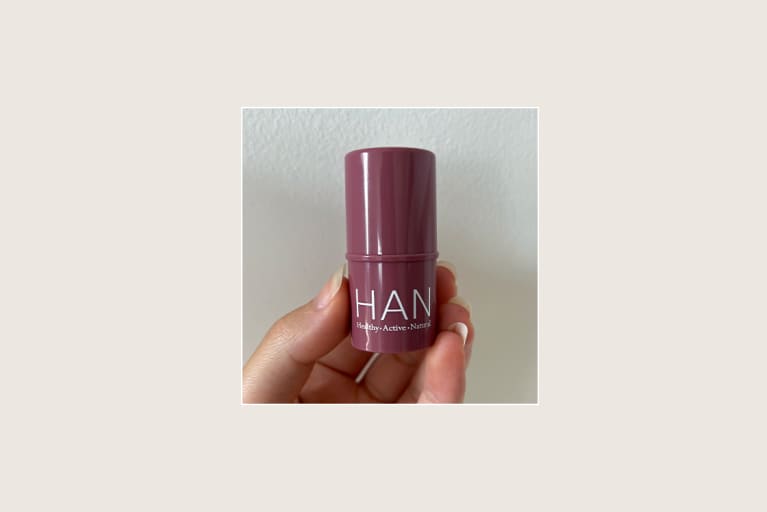 As the NYC temperatures finally begin dipping below 90 degrees Fahrenheit, I'm starting to compile my fall color palette (call me optimistic but I can practically smell the pumpkin spice). With blush, that means sun-kissed coral hues make way for a cool-toned berry flush. A rosy mauve falls squarely in the middle of the two camps, making it a perfect pick as we transition between seasons. Yes, your most natural blush color mainly has to do with your skin's undertones, but at the end of the day, makeup has no rules—you can wear whatever blush color you please, and I like to switch mine up with the weather or even my mood. 
And like all of HAN's makeup offerings, this clean formula comes loaded with skin-loving ingredients. It boasts a blend of nourishing oils and butters (the marker of a stellar cream blush) including shea butter, argan oil, açai oil, castor oil, coconut oil, and cupuacu butter. Altogether, they create an effortless glide, and the workable formula essentially melts into your skin. Plus, it features antioxidant-rich botanicals—green tea extract, seaweed extract, and vitamin E—that help simultaneously nourish and protect your skin from environmental aggressors (the brand is called HAN Skincare Cosmetics for a reason!).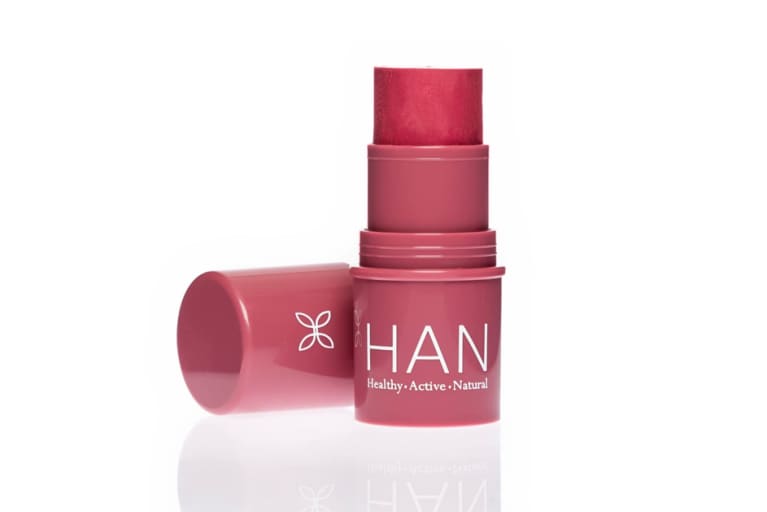 HAN Skincare Cosmetics
HAN Multistick
$18
In case you couldn't tell, I have this thing with blush, but I'll practically swoon over a good multistick. On days when I'm craving just a kiss of color, I'll press the same shade on my cheeks, lips, and lids for a monochromatic yet minimal moment. (Who doesn't love a streamlined routine?) 
HAN's Multistick has become one of my favorites, as it's super soft and creamy. Although the blush glides across my cheekbones like a dream, it's still buildable, so you can also opt for a sheer application with just a whisper of pigment. If I'm hoping for a richer color payoff, I'll dab the stick directly on my cheekbones; then for touch-ups throughout the day, I'll swirl my fingertip on the top before tapping on the product. Both applications leave me with a plush, dewy finish that looks incredibly natural.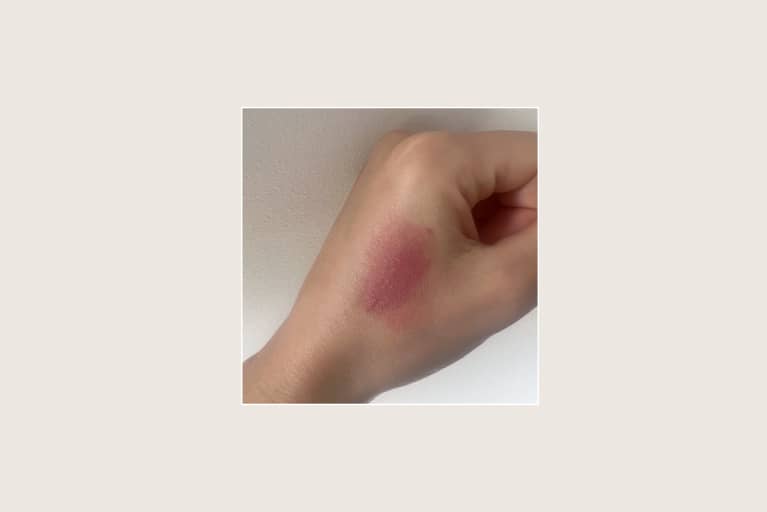 Not to mention, the packaging is adorably tiny, so it's perfect for tossing into my bag and reapplying my makeup on the go. You might think that small size isn't worth the $18 price tag, but believe me, this highly pigmented blush stick will last you a long while. Just a few taps go a very long way.
And I'm truly not the only one impressed; more than 4,500 Amazon shoppers also gave the fall ready-formula a perfect rating. Luckily, the expansive 8-shade range means there's a blush color to suit every person's preferred palette.
Blush is, hands down, my desert island beauty grab, but because I love (and test) so many, I rarely have a single go-to. I come back to this HAN Multistick over and over again, which speaks volumes about its comfortable, buildable formula. Plus, this rosy shade is just irresistible for fall—whether you purchase on Amazon or Credo Beauty.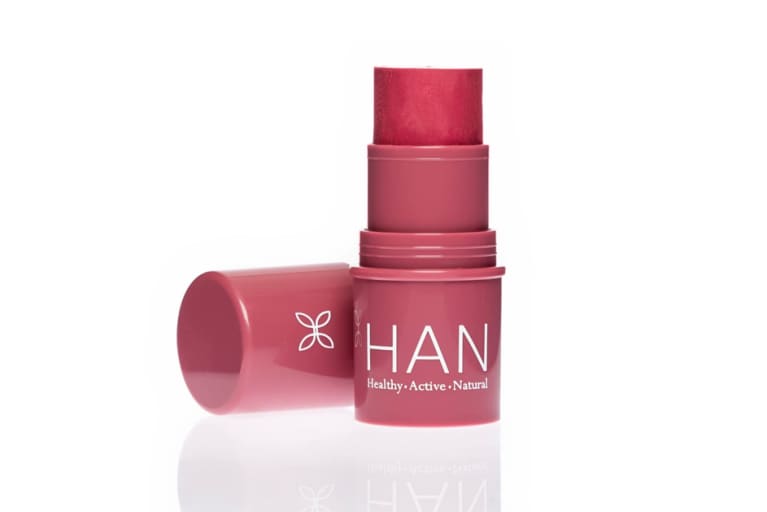 HAN Skincare Cosmetics
HAN Multistick
$18
https://www.mindbodygreen.com/articles/han-multistick-beauty-editor-review