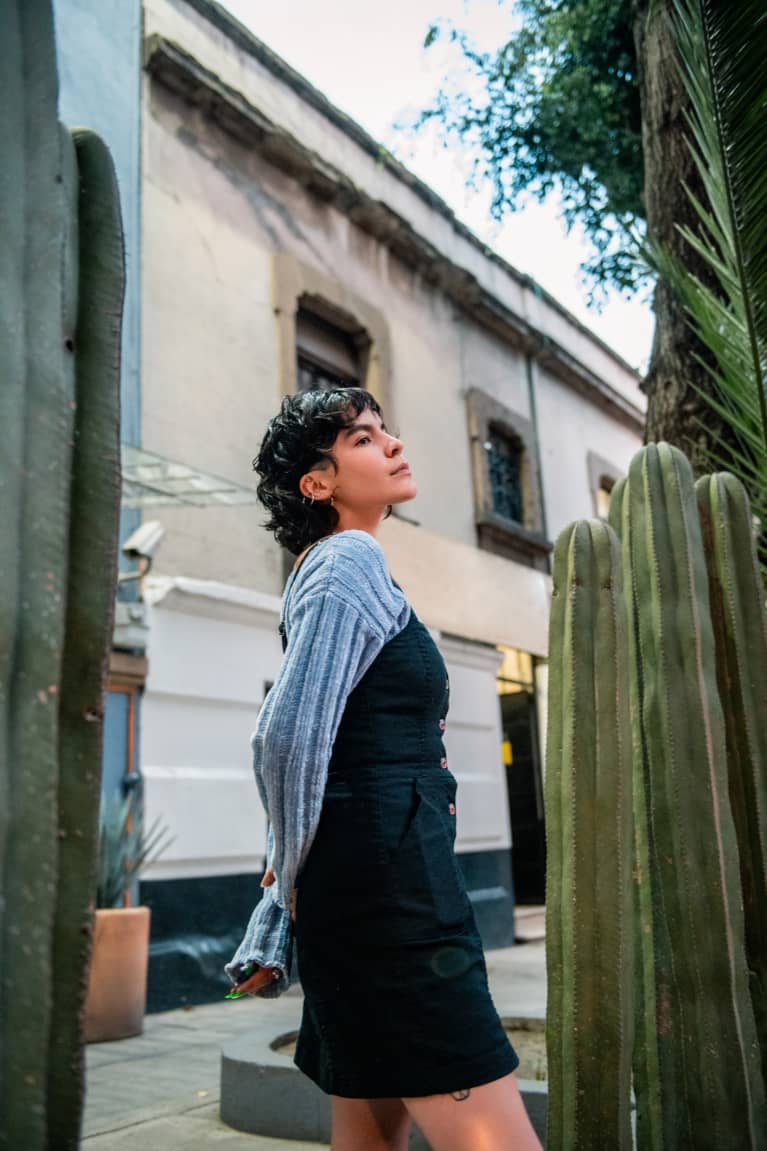 Our editors have independently chosen the products listed on this page. If you purchase something mentioned in this article, we may earn a small commission.
August 22, 2022 — 21:01 PM
The Arizona desert is a beautiful place to live. However, my skin would beg to differ, thanks to the dry, arid air. After years of focusing on hydrating skin care products, I've recently tapped into a new arena: hydration from the inside out. 
Here's the morning ritual I swear by for hydrated skin, even on the driest of days in Arizona.
Why I started taking mbg beauty & gut collagen+. 
I love the idea of supplementing with high-quality products to support my health, but I just can't get behind taking pills every day. The perfect example: I had collagen pills on my shelf for just over a year and didn't touch them once. Not because I didn't think they would work but more because they just didn't fit well into my day-to-day. (Editor's note: We believe powders are the best form, anyway, as they are able to deliver the most potent amount of collagen.)
It's harder for me to incorporate capsules into my routine, as opposed to something with a flavor I enjoy or with a natural place in my preexisting health rituals. Hence, why I was way more successful with powder collagen supplements than pills. 
I heard about the mbg beauty & gut collagen+ through Dave Asprey, a world-renowned biohacker, host of the health podcast The Human Upgrade, and New York Times bestselling author of The Bulletproof Diet. After reading through the robust list of ingredients that benefit the whole body, in addition to supporting aging skin, I knew I had to give it a try.*
The powder formula contains hyaluronic acid as well as hydrolyzed collagen peptides, two ingredients that help support my skin's health and moisture levels.* While I wasn't initially looking for this benefit, it was the most pleasant surprise. 
My drier skin type combined with the desert climate is a recipe for disaster, so I have to put in a bit more effort to maintain healthy, hydrated skin. To my delight, since I began taking this collagen powder, I've noticed significant improvements in overall skin hydration.* What's more, I've actually been able to take this supplement every day and stay consistent—something I wasn't doing with collagen capsules.
Every morning, I add a scoop of the unflavored mbg beauty & gut collagen+ to my daily "nutrition drink," as I like to call it: I mix the powder into a base of vitamin and mineral-rich premade beverage, called Zeal, and top off the concoction with MCT oil. I typically don't eat a very heavy breakfast, so this drink provides me with an ideal amount of energy, plus a load of skin- and gut-loving nutrients.*
While topical skin care products are important, supplementing with skin-supporting ingredients like collagen peptides and hyaluronic acid is another practice I now swear by—especially since I live in a dry desert climate. I've never been inclined to take extra pills, but luckily I found the mbg beauty & gut collagen+ powder, a product that easily fits into my daily routine. And I'm not looking back any time soon.
If you are pregnant, breastfeeding, or taking medications, consult with your doctor before starting a supplement routine. It is always optimal to consult with a health care provider when considering what supplements are right for you.
https://www.mindbodygreen.com/articles/mbg-beauty-and-gut-collagen-review-for-hydrated-skin