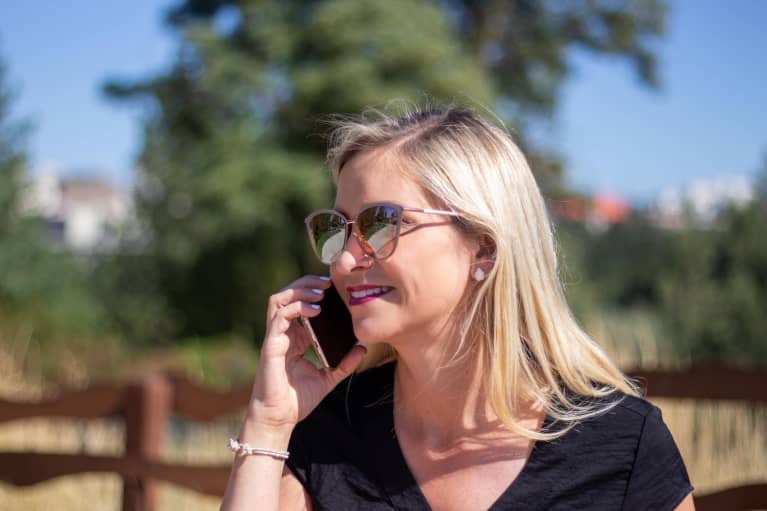 August 17, 2022 — 21:22 PM
In skin care circles, plenty of cutting-edge ingredients cycle through their time in the spotlight and become "trendy" on social media (CoQ10, we're looking at you!). And then there are the tried-and-true ingredients that have always been stalwarts in the space. Vitamin C falls within the latter. The classic antioxidant has earned a permanent spot in the skin care lineups of many, and for very, very good reasons.
Oftentimes, people purchase a skin care product for a single benefit. Skin brightening, for example, is frequently noted as the trophy benefit of topical vitamin C, as it's slapped on the front of product labels, used in marketing ads, etc. However, there are plenty more reasons to reach for this antioxidant than you might think. 
3 lesser-known benefits of vitamin C in skin care.
Here, some lesser-known benefits of including vitamin C in your routine—either in oral or topical formats:
1.
Helps fight free radicals from UV rays. 
While vitamin C won't protect the skin the same way sunscreen does, topical serums and creams with the famous antioxidant still play a role in keeping your skin healthy on a cellular level. This is because the exposure of skin to UV rays generates free radicals that have the potential to start a chain reaction that may lead to interference with normal cellular function. 
When the skin is put into an extended state of oxidative stress (thanks to the free radicals), physical skin aging (think sagging, fine lines, etc.) might follow suit. Luckily, vitamin C's antioxidant properties work to limit free radical effects, thus playing a significant role in preventing signs of skin aging triggered by UV rays.
Again, vitamin C will not replace your sunscreen in any way. That being said, a vitamin C serum is a worthy step to layer under your go-to SPF every morning. 
2.
Supports collagen synthesis. 
Fact: Your body cannot effectively produce collagen without vitamin C. "Vitamin C is a key cofactor in the synthesis of collagen and elastin, [which helps] give your skin that plump and youthful appearance,"* double board-certified dermatologist Keira Barr, M.D., once told mbg.
For this reason, you should prioritize ingesting vitamin C as well, in order to support your own collagen production as well as optimize any collagen supplements you may be taking.* What's more, your body doesn't naturally produce vitamin C, so it has to be ingested daily to achieve our nutritional needs.
3.
Promotes a healthy inflammatory response. 
As we said earlier, vitamin C serums help inhibit free radicals from causing oxidative stress to the skin. This, in turn, helps protect against irritation caused by those free radicals. While vitamin C may be a great option for supporting calm skin (thanks to its ability to support inflammatory balance), it's not going to be the best ingredient to lather on if your skin is especially reactive. Instead, look to barrier-supporting ingredients like ceramides, peptides, and hyaluronic acid. 
And just like skin hydration, it's important to tackle vitamin C from the inside and the outside. Topical vitamin C serums have countless benefits as you read above, but ingesting adequate amounts of vitamin C has a long list of other full-body benefits. If you're unsure whether you're consuming enough vitamin C (spoiler: You're probably not), you may want to consider getting your levels checked and potentially looking into high-quality vitamin C supplements to ensure daily vitamin C sufficiency.* 
Skin care ingredients like vitamin C are often spread across social media without much context, despite its staple status. Apart from the buzzy brightening effects, vitamin C also serves to protect the skin from oxidative stress, supports collagen synthesis, and supports your skin's inflammatory response. And remember: Vitamin C serums are a great addition to any skin care routine, but ingesting vitamin C daily is just as crucial.*
If you are pregnant, breastfeeding, or taking medications, consult with your doctor before starting a supplement routine. It is always optimal to consult with a health care provider when considering what supplements are right for you.
https://www.mindbodygreen.com/articles/3-reasons-vitamin-c-is-ingredient-for-aging-skin