Tired of shelling out tons of money for expensive yoga classes that barely fit into your schedule? We hear you. That's why we're obsessed with Yoga52, Beachbody On Demand's at-home yoga program.
It's designed to fit seamlessly into your life, no matter how busy your schedule is or where you are in your yoga journey.
And if that's not enough to get you to roll out your yoga mat, the five world-class instructors of Yoga52 will.
This group of yogis knows just what it takes to make home yoga videos that stand above the rest.
With their super-precise cuing and crystal-clear instructions, you'll get all the benefits of a personal yoga instructor from the comfort of your own home.
Before you get started with your downward dogs and trikonasanas, let's get you properly introduced to our five amazing Yoga52 instructors.
Sure, they're all-star yogis, but you might be surprised at some of their hobbies off the yoga mat, too!
Meet the Instructors of Yoga52
Odette Hughes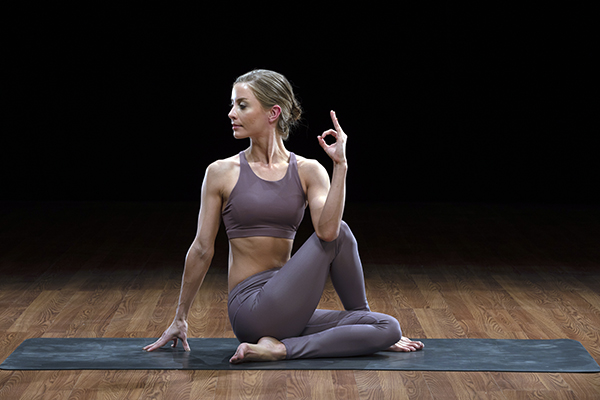 A graduate of Georgetown University with advanced degrees in Physiology, Integrative Medicine, and Yoga Therapy, Odette Hughes is a registered yoga teacher and certified yoga therapist with a focus on restorative wellness and yoga in everyday health.
Odette teaches everything from challenging flows to slow and meditative fusion classes.
She doesn't believe in a one-way-fits-all approach to yoga and celebrates the opportunity to help students discover their own inner guidance, all while keeping it fun, candid, and lighthearted.
Qualifications: Odette has completed 500 hours of formal training in vinyasa flow, hatha, yin, and restorative yoga, and has led her own 200-hour and 300-hour teacher training programs.
About her: In her spare time, Odette loves learning about all of the arts, and is teaching herself Italian, German, and how to play the cello!
Brent Laffoon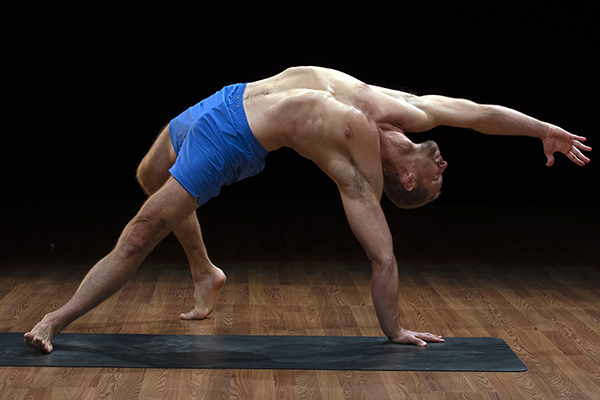 Although Brent Laffoon is an Los Angeles-based yoga instructor, he spreads his passion by hosting workshops around the globe.
His easygoing personality, encouraging attitude, and unique approach to yoga have made his classes popular among yogis.
Brent helps his students strengthen their body and calm their mind by using a variety of styles including Ashtanga, Iyengar, and Bhakti yoga.
His classes are both playful and intense, and combine traditional yoga philosophy and postures with a creative blend of functional movements designed to challenge the body, open the mind, and light up the spirit.
Qualifications: Brent is an RYT 200 and the lead Teacher Trainer for Pure Yoga and Equinox Sports Clubs in southern California.
About him: Before becoming a yoga instructor, Brent played college football at Dartmouth College and was in the Peace Corps.
He also loves to surf, travel, and ride his motorcycle.
Micki Duran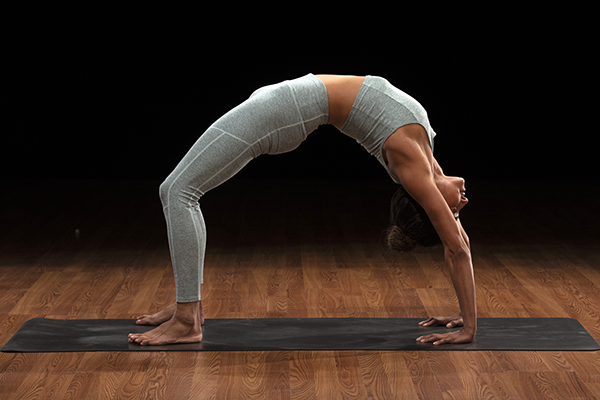 Before embarking on her yogic journey 15 years ago, Micki Duran toured as a professional dancer with the likes of Ricky Martin, Backstreet Boys, and Babyface, and has performed with acts such as Michael Jackson, Britney Spears, *NSYNC, and Red Hot Chili Peppers.
She now focuses her time as a yoga teacher and barre class instructor.
One of the things Micki loves most about teaching yoga is how it can help people feel better, whether that's by getting over a fear, healing a broken heart, or taking care of an injury.
Micki imbues a sense of motivation and encouragement in her classes, so her students can feel better both physically and emotionally.
Qualifications: Micki has completed 500 hours of teacher training. She teaches yoga at various studios in the Los Angeles area, and she also teaches barre and TRX classes.
About her: In addition to touring with some pretty famous musical acts, she's also appeared in movies such as "Showgirls," "Burlesque," "Austin Powers Goldmember," and "Clueless," and TV shows such as "Roundhouse" and "Glee."
When she's not doing yoga, Micki can be found playing any kind of word, board, or card game: Her favorites are balderdash, gin rummy, and solitaire!
David Regelin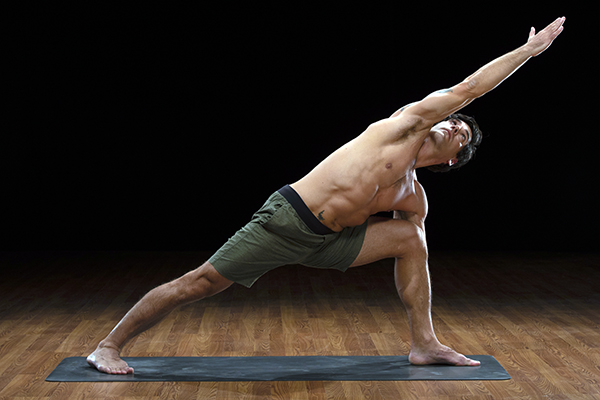 Named one of the 100 Most Influential Yoga Teachers in America and known for his precision, David Regelin garnered a massive following for his dynamic "Multi-Intenso" experience — a technique-based, athletic, and dynamic style of yoga centered around handstands.
Inclined toward the mystical and timeless, David's practice and teaching can be described as a refined adaptation of how an asana (postural) practice can instigate profound mind-body awareness.
David is an eloquent and skillful teacher who is sought after for his workshops and teacher's intensives.
Qualifications: A yoga instructor since 2003, David has achieved 800 hours of teacher training and has led four 200-hour trainings, five 75-hour trainings, and over twenty 30-hour trainings.
About him: When he's not working with his clients in New York City, David can be found chasing around his five-year-old son, running, and cycling.
Marie Grujicic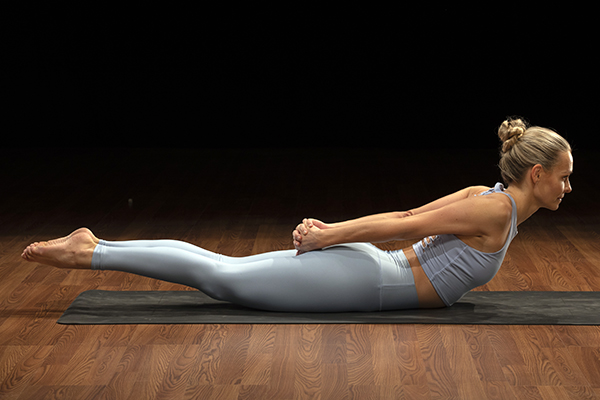 A born and raised Parisian, Marie Grujicic moved to Hollywood to pursue acting and dancing.
After sustaining multiple injuries, she found her way into yoga, which helped her heal and find peace throughout a period of much inner turmoil.
She is now one of the leading instructors in Los Angeles, helping students raise physical awareness to the most subtle state, while making their body and mind fearless and strong.
Because of her extensive dance background in companies such as Cirque du Soleil, her yoga style is very fluid and flowing, while still being very focused on proper alignment.
Dubbed her "happy place," Marie's favorite part of yoga is the intimacy she experiences with her breath, intuition, and body.
Qualifications: Marie is an E-RYT 500 and has completed over 630 hours combined of teacher training in Hot Vinyasa Flow, Power Yoga, The YogaMaze Method, and Wanderlust Vinyasa Flow.
About her: Off the mat, Marie is proud of her French heritage and is a true foodie. She is also a philanthropist at heart, using yoga and her creative powers to bring awareness to environmental and humane causes.