Introducing the LIIFT MORE Apparel Collection, designed exclusively by Beachbody Super Trainer Joel Freeman.
This new apparel line features two brand-new styles designed for pre-and-post LIIFT MORE workouts. Get your gains on with the newest styles! 
The collection launches July 19, 2022 in the U.S and Canada.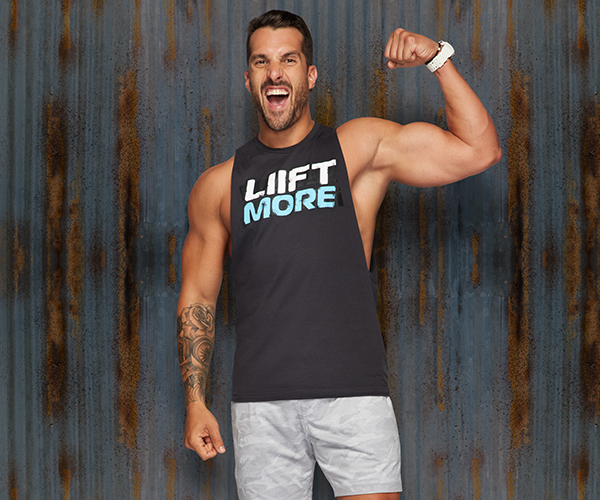 Launch Promotions
Buying a Total-Solution Pack? Unlock the Timeless Tank for 20% OFF with the purchase of any LIIFT MORE fitness product.
Just add to cart to receive the discount.*
Stock up on the whole collection for a limited time only! Timeless Tank and Tee are 20% off & the Joel Women's Relaxed Wrap and Dumbbell Tank are 30% off.*
*Promotion begins July 19.
LIIFT MORE Apparel Collection
Joel Women's Relaxed Wrap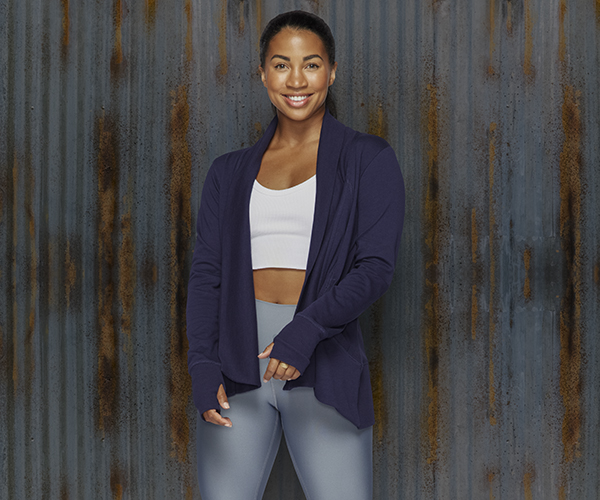 The Joel Relaxed Women's Wrap was designed exclusively by Joel! It features long sleeves, thumb holes, and side pockets with LIIFT MORE branded tape on the inside lining.
Fabric: 60% Cotton, 40% Polyester
Price: $55, Coach Price, $44
Dumbbell Tank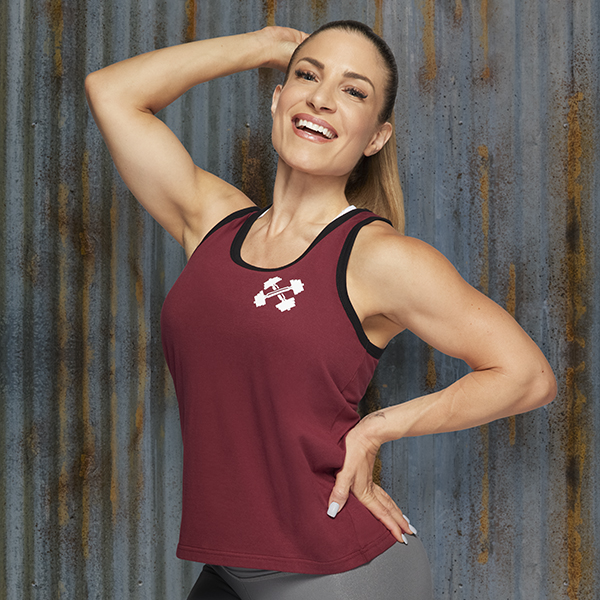 The LIIFT More Tank includes a racer-style back with binded contrast lining around the neckline, perfect for any LIIFT MORE program move you tackle.
Fabric: 100% Cotton
Price: $30, Coach Price, $24
Timeless Tank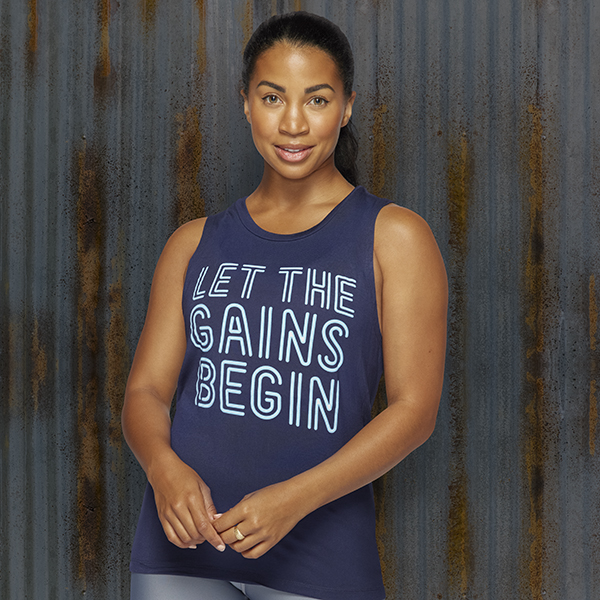 Our bestselling muscle tank is semi-fitted and skims your body for just the right fit. The fabric has a little extra stretch to move with you.
Fabrication: 95% Rayon, 5% Spandex
Price: $30, Coach Price, $24
Timeless Tee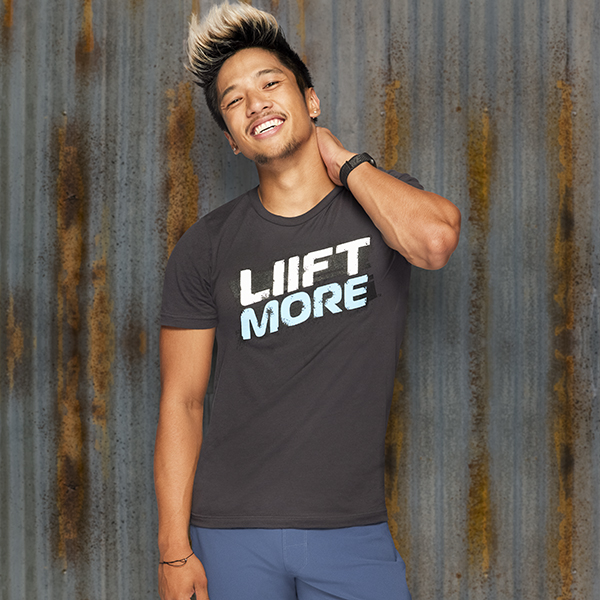 Made from lightweight cotton, it's soft, comfortable, and versatile enough to tackle anything your day brings.
Fabrication: 100% Cotton
Price: $30, Coach Price, $24