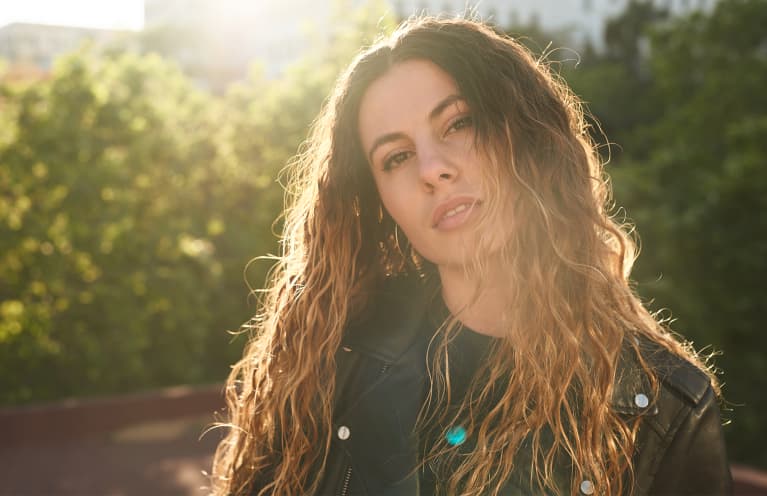 Our editors have independently chosen the products listed on this page. If you purchase something mentioned in this article, we may earn a small commission.
What are your nonnegotiable beauty tips? In our series, Essential Beauty, we tap experts for the top three techniques they absolutely swear by. Here, you'll hear from a variety of industry professionals on the fail-safe tricks they always keep in their back pockets. We're all about simplifying your beauty regimen wherever you can, and sometimes the best routines are as easy as 1, 2, 3.
We've all been there: You spend several precious minutes perfecting your air-dry, then you step foot into the scorching heat and five minutes later, your strands are standing on end. Summer frizz takes no prisoners, as the water molecules from the hot, humid air can attach to the hair shafts and trigger them to frizz. And if you're partial to frequent dips in the pool, your strands may be begging for moisture, which means they'll look to the environment to make up for the dryness (resulting in even more frizz). 
It's a frustrating situation, especially if you have a moisturizing hair care routine on lock. But that doesn't mean you must dunk your head in under the shower spray and start anew or opt for a slicked-back pony or bun for the rest of the season—here, we tapped celebrity hairstylist Andrew Fitzsimons for his three frizz-fighting tips, so you can nix frizz and pesky flyaways in seconds. 
1.
Use leave-in conditioner. 
This tip works two-fold: First, you'll want to fold a leave-in into your wash day routine if you haven't already. Frizz happens when the hair lacks moisture, so adding hydration from the get-go is key. "Look for products that have ceramides, castor oil, and coconut oil to keep your hair well hydrated all summer long," says Fitzsimons, like his AF1 Virgin Repair 10-in-1 Leave-In Conditioner. (I can personally attest to its moisturizing capabilities—it makes detangling a breeze and leaves my strands feeling downright silky.) 
But if you're dealing with in-the-moment frizz, you can also use a leave-in on dry hair for some extra smoothing. "Leave-In conditioners are excellent because of the way they work—you don't have to rinse it out, which means it can be applied to both dry and wet hair and prevents your hair from being weighed down," says Fitzsimons. Simply warm up the product between your palms and glide them over frizzy areas to immediately lay the hairs back down. 
"You can even use a toothbrush with a smoothing oil for a more detailed touch up," Fitzsimons adds. (You can also grab a clean, dry spoolie, if you have one on-hand.) In terms of which product to choose, plenty of formulas feature a cocktail of nourishing oils, so feel free to pick any of our shine-inducing recommendations. Or you could always just opt for a specific standalone oil to smooth over your stands—Fitzsimons favorites are jojoba oil and argan oil, both of which are brimming with fatty acids and antioxidants to protect and strengthen strands. 
To immediately nix frizz, apply your oil du jour onto the toothbrush or spoolie and brush down any hairs that refuse to lay flat. A teeny oil goes a long way here: You don't want to glob a heavier product on precise hairs (especially if you have finer locks) or you run the risk of appearing greasy. 
Look, frizz is sexy. Scores of products aim to "tame" or "control" frizzy hair, but its rowdiness is precisely what makes it so beautiful. Frizz can offer texture and body to an otherwise lifeless mane, so who cares if you have a few errant hairs? Fitzsimons agrees: While there are ways to smooth it down if you're hoping for a more controlled look, "I say embrace your natural frizz!" he declares. 
Enhancing frizzy hair is an uphill battle, but in the summertime, it's an entirely different beast. With the extra humidity in the air, your strands may be even more prone to frizz and flyaways, even if you have ultra-hydrating hair products on rotation. Not to fret: Use Fitzsimons' tips to smooth those strands in-the-moment and on-the-go. 
Heal Your Skin.
Receive your FREE Doctor-Approved Beauty Guide
You are now subscribed
Be on the lookout for a welcome email in your inbox!
https://www.mindbodygreen.com/articles/tips-to-nix-summer-frizz-from-celebrity-hairstylist