mbg Beauty & Wellness Editor
mbg Beauty & Wellness Editor
Jamie Schneider is the Beauty & Wellness Editor at mindbodygreen. She has a B.A. in Organizational Studies and English from the University of Michigan, and her work has appeared in Coveteur, The Chill Times, and Wyld Skincare.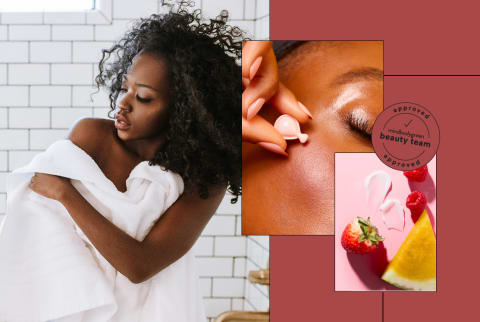 Image by stocksy / Leah Flores x adwoa x common heir
February 27, 2023
Our editors have independently chosen the products listed on this page. If you purchase something mentioned in this article, we may
As beauty editors, we're constantly testing products to deliver you the best, most informed recommendations. In our series, Talk of the Team, we highlight the tried-and-tested product launches that have made a lasting impact on our routines. These are the new formulas we can't stop gushing about—in our group chats, during team meetings, and, now, to you.

February is Black History Month, and here, we're highlighting some of our favorite Black-owned businesses. It's certainly not the only way to honor the month, but it is one that helps you become a more conscientious consumer—your dollar speaks volumes, and it's important to invest your money in a way that reflects your belief systems. The beauty space has no shortage of stunning Black-owned and -founded brands, so in lieu of a theme, we've decided to highlight a portion of our favorites for this month's Talk Of The Team. 
February may be coming to a close, but, trust, we'll be using these beloved formulas for months to come. Some are brand new launches; others are absolute staples we can't imagine giving up. Below, find the products you need to stock up on, stat.
LYS Beauty Speak Love Smooth Glide Lip Pencil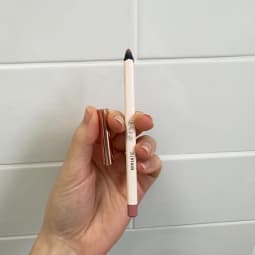 Why we love it
Creamy matte pencil that actually doesn't feel dry
Great for a "my lip, but better" look
Price: $15
Launch date: 2/7
There's truly nothing worse than gliding on a lip liner, only to find it flaking up midday. This velvety matte number from LYS beauty is made especially with dry, chapped lips in mind (hi, hello, it's me), so it slides effortlessly across the delicate skin without withering up over time—a common gripe with matte formulas. The result? Soft, plush, kissable color in seven stunning shades. I've been using the shade "Romantic" for my everyday lip look, and it gives me that perfect, "my lip, but better" pout. —Jamie Schneider, mbg beauty editor
Common Heir 2% Ceramide Barrier Boost Serum
Why we love it
This luxury brand is 100% plastic free
Capsules and outer-packaging are plant-based and readily biodegradable
Price: $88
Launch date: 2/23
The best word to use to describe Common Heir is delightful. From the packaging and brand ethos to the formulas itself, it just feels special. Recently I had the pleasure of getting to know one of the founders, Angela Ubias, at a dinner in New York. (Her co-founder Cary Lin wasn't able to join.) She shared with the group of journalists that so much of what she does is rooted in heritage—and this formula in particular was inspired by her grandmother, who stressed the importance of "moisture, moisture, moisture." And, indeed, that's what this just-launched product will give you. The booster is a dream for my needs (sensitive, prone to dryness), so my skin has been drinking it up. But they also have both a 0.2% retinol and a 10 % vitamin C formula if those ingredients align more with your skin care goals.
I'd be remiss not to gush about the botanically-printed packaging. If the brand decided to get into print-making, I'd be tempted to wallpaper my apartment with it: It's so divine. —Alexandra Engler, mbg beauty director
Advertisement
This ad is displayed using third party content and we do not control its accessibility features.
PATTERN Paddle Brush
Why we love it
Heat-resistant bristles
Soft matte handle
Easy to clean
Gentle on the scalp
Price: $20
Launch date: 2/1
PATTERN by Tracee Ellis Ross never fails when it comes to hair care for curly, coily, and tight textured hair types, and this paddle brush is no exception. If you've got hair texture, you know a blowout can feel like quite the mission—but the Paddle Brush contains heat-resistant nylon fibers to gently sort through tangles without heating up and damaging your strands.
What's more, you can gently massage your scalp with the soft bristles for an ahh-worthy experience post-rinse. So if you've been holding onto your old, beat-up hair brush for one too many years, allow this to be your sign to make the swap—your hair will thank you. —Hannah Frye, mbg assistant beauty editor
The Lip Bar Total Meltdown Makeup Remover Balm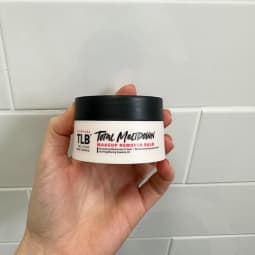 Why we love it
Easily melts stubborn & waterproof makeup
Super hydrating
Price: $17
Launch date: 2/10
The Lip Bar is known for their stunning color cosmetics, but the brand's most recent debut helps you take it all off at the end of the day. I repeat: The Lip Bar has officially launched skin care. My favorite formula in the range is this cushiony cleansing balm—it breaks down into a silky oil and immediately dissolves lingering makeup, debris, and overall grime. With hyaluronic acid, mushroom extracts, and rosehip oil, the formula leaves your skin feeling fresh and nourished, never stripped tight.  —Schneider
Advertisement
This ad is displayed using third party content and we do not control its accessibility features.
BeautyStat Cosmetics Universal Pro-Bio Moisture Boost Cream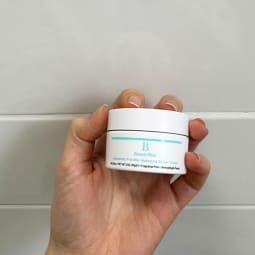 Why we love it
Gel-cream consistency that deeply hydrates
Never pills under makeup
Price: $50
No lie, I've scraped two of these jars clean (and I'm about to complete my third). I'll pretty much slather anything cosmetic chemist Ron Robinson tells me to put on my face, but my skin particularly drinks up the ceramides, hyaluronic acid, and mushroom extracts in this lightweight formula. (Hailey Bieber also counts herself a BeautyStat superfan, if you need any more convincing.) —Schneider
adwoa beauty Melonberry Hair Milk Leave-In Conditioner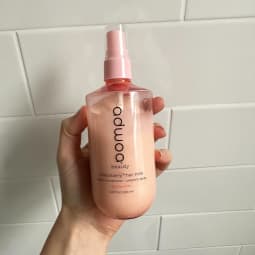 Why we love it
Creamy yet lightweight consistency
Smells amazing
Price: $24
I use this leave-in every single wash day, without fail. It's the perfect consistency for my 2c waves—thick and creamy, yet doesn't weigh down my strands. The first time I used it back in October, I marveled at how soft, shiny, and more manageable my curls looked, and the fatty acid-rich formula has been a hair care staple ever since. (Not to mention, it smells like a creamy strawberry smoothie.) 
I will say, this is a bit thicker than your average hair milk, which makes it a little difficult to evenly spray out of the nozzle. But the formula is simply too good to pass up, so I simply unscrew the cap, pour a dollop into my palms, and rake it through my strands. No sweat. —Schneider
Advertisement
This ad is displayed using third party content and we do not control its accessibility features.
KLUR Gentle Matter Cleanser
Why we love it
Gentle yet effective
Smooth gel texture
Loaded with antioxidants
Safe for sensitive skin
Price: $40
KLUR from holistic esthetician Lesley Thornton was built on the principles of clean beauty for all skin types and skin tones, without sacrificing the environment. As an esthetician and formulator, Thornton saw room for a gentle face cleanser that won't disrupt the skin barrier but won't leave behind makeup and debris either—enter, Gentle Matter. This refreshing cleanser is ideal for everyone, even those with sensitive skin. Green and white tea are joined by nourishing jojoba, sweet almond, and evening primrose oil to deliver a cleanse that leaves your skin feeling hydrated, yet fresh as morning dew. —Frye
EADEM Milk Marvel Dark Spot Serum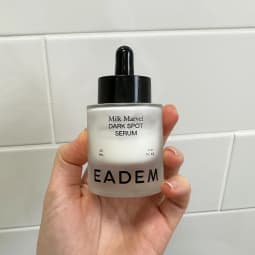 Why we love it
Hydrating & brightening
Fragrance-free formula
Lovely milky texture
Price: $68
If you know me at all, you know I'm such an EADEM fan. Seriously, I rave about this brand to everyone I meet—their Cloud Cushion Moisturizer is a must-get. But I'd be remiss not to call out their inaugural launch, a milky dark spot serum that once racked up a ​​3,000-person waitlist. 
The formula calls upon a "Smart Melanin Technology" composed of ingredients that effectively treat overproduction of melanin (hyperpigmentation, melasma, etc.), without ever bleaching the skin or harming the moisture barrier. Then there's papaya and pineapple enzymes to gently resurface dead skin cells and leave you noticeably brighter, as well as glycerin to drench the skin in hydration. If you're on the hunt for a balanced, more even-toned complexion, you absolutely need this serum in your rotation. —Schneider
Advertisement
This ad is displayed using third party content and we do not control its accessibility features.
Relevant: Your Skin Seen One & Done Everyday Cream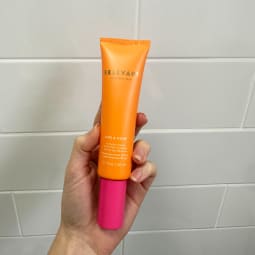 Why we love it
Mineral formula
Silky texture
Zero white cast
Price: $38
Any beauty minimalist will fall in love with this serum-moisturizer-sunscreen hybrid. Sunscreen is nonnegotiable for any skin care routine, no matter how low-fuss it might be, but streamlining steps is a great way to ensure you never forget to protect your sun-exposed skin. 
"Part of the reason I created the One & Done Every Day Cream with SPF 40 is because I felt that especially in Black and brown communities, when we're starting to see melanoma numbers climb, I wanted a product that was a four-in-one," founder Nyakio Grieco told me in her As Of Late interview. "So it could be your moisturizer, it could be your serum, and I use it as my primer, but it's also your SPF 40 without having to think about adding SPF as an extra step." Not to mention, it has the creamiest texture that melts into your skin—no dreaded white cast here. —Schneider