Written by
Kelsea Samson is a writer, content manager, certified yoga instructor and founder of The Mindfulness Program for Kids and Yoga for the Blind in Tampa, Florida.

Expert review by
Personal trainer & holistic nutritionist
BB Arrington is NASM-certified personal trainer, holistic nutritionist, and sustainability advocate.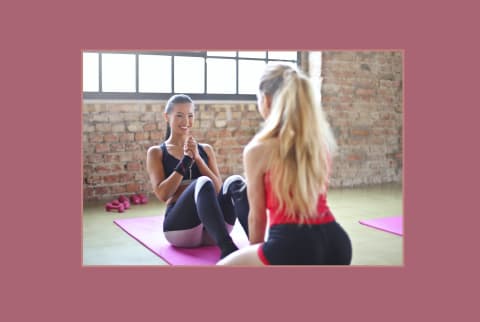 February 8, 2023
Our editors have independently chosen the products listed on this page. If you purchase something mentioned in this article, we may
If you have a passion for wellness and motivating others to get fit, you've likely thought about becoming a personal trainer. Lucky for you, now is a better time than ever to get certified. According to the U.S. Bureau of Labor and Statistics, the job growth for personal trainers is skyrocketing, creating a higher demand for certified personal trainers (CPTs) across the country. Exercise has been linked to disease prevention, a decrease in depression symptoms1, and (of course) improvements in physical and mental strength2—and the best personal trainer certifications arm you with the tools and education you need to help individuals and groups reap these benefits. 
Becoming a certified personal trainer is, dare we say, personal. There's no single certification that's better than the rest, but there certainly are a few that stand out. We interviewed Kenny Santucci, certified personal trainer and founder of The Strength Club in New York City, to learn what various personal training certificate programs offer and how to choose the right one for you. Below, find our picks for the best personal training certification programs to help kick-start your career.
The best personal trainer certifications:
What is a personal trainer certification?
"A personal training certification gives you the required degree to coach someone in health and fitness along with the background of anatomy, physiology, exercise science, and exercise programming," Santucci explains. "It provides the fundamentals of fitness, movement, exercise science, training, and coaching and can help people do it safely and effectively." 
A personal trainer certification program prepares you for the CPT exam, typically over the course of a few months, giving you the knowledge and skills you need to earn your certification. It's worth noting that many personal trainer certifications generally need to be renewed every two years. You won't have to retake the course, but you'll need to pass the exam again. Some offer the option to recertify for life, with continuing education courses for credits.
Who should enroll in a personal trainer certification program?
Santucci says a personal trainer certification program is great for "anyone interested in training clients on their health and fitness and, honestly, anyone who wants to give advice, say on social media, regarding health and fitness." While you don't need to be certified to be a paid trainer, most health institutes and clients will ask to see your certificate—and we highly recommend confirming your own trainer's certification to make sure you are in good hands.
If you want to make personal training your career or even side hustle, it's a good idea to earn your certificate so you can ensure you're training your clients safely and effectively. 
A stamp from the National Commission for Certifying Agencies (the NCCA) is like the gold standard for any trainer certification. To obtain this, you must have a high school degree or GED and hold a current cardiopulmonary resuscitation (CPR) certification or an automated external defibrillator (AED) certification. A few highly renowned programs have even more requirements, which we've called out in our list below.
"[Personal trainer] certifications provide the basic knowledge you need to practice, but the best way to learn is by doing and getting experience under your belt," Santucci says. "You cannot just get the certification and think you are an expert. You need to have hands-on experience with clients, and you need to understand how to apply the things you learn. Getting a certification doesn't make you a coach. Hands-on experience training clients makes you a coach." In short, if you're up for the challenge—then a certification is very worth it but is only the first step in your journey as a trainer.
Types of personal trainer certifications.
There are plenty of personal trainer certification programs available, and they are not all created equal. Knowing how to navigate the minefield of choices is crucial to choosing a quality program. 
Santucci explains, "There are nationally recognized certifications such as NASM, ACE, ISSA, and NSCA. In recent years, there are different organizations that have developed their own courses and certifications that trainers can take, that are both general and on more specific topics in the field such as CFSC, John Rusin, and N1 Training." Most of the options we've recommended are nationally recognized, save for a few exceptions.
How to choose.
While there are some clear-cut standards, like being NCCA-accredited, that make some personal training programs a cut above the rest, it's also important to consider personal factors, preferences, and your long-term plan.
Santucci says the first step is to "realize your goals as a personal trainer, the population you want to work with, your financial commitment, and time commitment." For example, if you dream of being a trainer to highbrow clients at a luxury facility in a large city such as Los Angeles, New York, or Miami, you'll absolutely want to seek out programs that are NCCA-accredited and well respected at those particular facilities.
To fully narrow in on the right certification for you, Santucci advises looking beyond the program itself and asking the right questions. "Look at the people you admire and who are well respected in the field and ask: What courses did they take? What are their methodologies that led them to where they are?" 
Lastly, most personal trainers decide their own rates, and there is not one particular certification that will help you earn the most. Your best bet is to check with the gyms or facilities you'd prefer to work at and see which certificates are most likely to get you a job there.
How we picked:
We picked programs at a variety of price points to meet aspiring personal trainers where they are while also making the process accessible.
We selected a range of programs with varying time requirements, from self-paced to four weeks to several months, to fit different timelines.
It's important that a personal training certificate is accredited by a reliable source. Programs approved by the NCCA are considered a high-quality benchmark for personal training fields.
To accommodate busy schedules, we spotlight self-paced courses that allow you to learn on your own time and offer professional and group support online.
Our picks for the best personal trainer certifications:
Best online program: ACE Personal Training Certification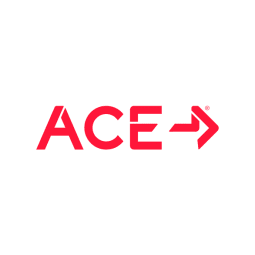 Pros:
A leader in innovative health and fitness education
Designed for several learning styles
Job board and mentors available
Cons:
Not as much live instruction
Longer time commitment
Accreditation: NCCAEHFA
Online or in person: 100% online, exam in person
Length: 3-6 months
Number of programs offered: 3
The American Council on Exercise (ACE) is one of the most recognized, NCCA-accredited institutes and certification programs and the largest certifier of health professionals. Over the course of three to six months, students learn an evidence-based approach to the latest scientific research and functional movement training. The program is designed to bring success to all kinds of learners, through textbooks, videos, audio, graphics, and interactive activities along with live webinars, study groups, and Q&A sessions. 
In 2022, ACE won gold for best technology in the Brandon Hall Group Excellence Awards and honorable mentions for its flagship course on DEI for health and fitness instructors. One successful graduate writes, "ACE has transformed my life. I have found something that is more than a job and am able to help people in ways I could have never imagined. I am extremely proud, successful, and happy in what I do." 
Best Investment: NASM All-Inclusive or Guided Study Programs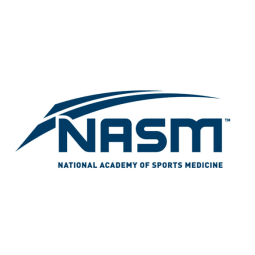 Pros:
1:1 mentorship
Gymternship™ gives you on-site, hands-on experience
Job guarantee within 90 days or you'll get a refund
Cons:
Previous knowledge of Health Sciences and a CPR certification recommended prior to enrollment
Re-certification is expensive at $399
Accreditation: NCCA
Online or in person: Both
Length: 3 months or less
Number of programs offered: 4
If you've asked around the gym, you might've heard trainers say that the National Academy of Sports Medicine has one of the most competitive CPT programs around. Santucci confirms that NASM is in the top two most-respected programs in the industry. In its NCCA-accredited 10-week courses, students receive one-on-one coaching and an 8-week hands-on, on-site "Gymnternship". 
Plus, NASM sets new trainers up for success with support in their job hunt even after the course has ended. Fans of NASM appreciate the course's user-friendly graphics, videos, and comprehensive curriculum that are constantly updated with the latest research. While there are self-study programs available, the all-inclusive program and guided study program offer the most value (by a landslide). 
NASM guarantees connections with some of the best fitness experts, with the NCCA Accredited stamp of approval to showcase the quality of your certification as a personal trainer. One graduate writes, "The NASM certified personal trainer certification is totally worth your while if you plan on becoming a certified personal trainer. It is a highly respected certification, and you will have many great specialization opportunities as well."
Advertisement
This ad is displayed using third party content and we do not control its accessibility features.
Best overall: NSCA CSCS®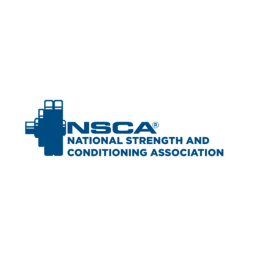 Pros:
Most respected certificate with higher accreditation
Exam available in 5 foreign languages
First-ever NCCA-accredited personal training certificate
Cons:
No formal program, only exam study materials and online resources
Additional prerequisites
Accreditation: NCCA
Online or in person: Online
Length: Self-paced
Number of programs offered: 3
Santucci says the NSCA Certified Strength and Conditioning Specialist Certification® (CSCS®) is the most respected certification. "It has been around for a very long time (the first-ever nationally accredited strength training and conditioning certification program) and is recognized by colleges and universities as an accreditation. It also is the most in-depth course available for strength and conditioning coaches." 
A note for beginners: this isn't a formal program–it's all self study. The organization offers three study packages, each designed to meet the needs of candidates based on their background and level of experience, along with helpful resources and Facebook study groups to help set enrollees up for success. 
NSCA requires more prerequisites than other programs. To qualify for enrollment, you must either have a bachelor's degree or be enrolled as a college senior with a current CPR/AED certification.
Best for beginners: NCSF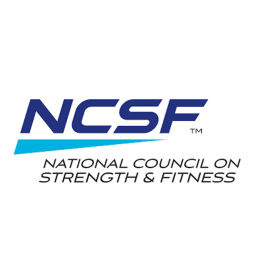 Pros:
Leader in education and training
Strong partnerships with top health clubs across the world
Hands-on and self-guided studies available
8,000 exam centers worldwide for convenient test-taking
Accreditation: NCCA
Online or in person: Both
Length: Self-pacedAverage is within several months
Number of programs offered: 4
The National Council on Strength and Fitness (NCSF) has partnerships with Equinox, LA Fitness, Gold's Gym, Orange Theory, YouFit, and other fitness studios to help you land your first gig at a top institute. As for the curriculum, the NCSF Easy Learning System™ is one of the industry's most advanced e-Learning platforms and features digital flashcards, videos, quizzes, and instructor support–which beginners love. 
With over 300,000 personal trainers certified by NCSF, the reviews are extremely positive. One person writes, "The Sport Nutrition Specialist certification was very informative with easy to navigate study materials. NCSF was always there to answer any questions I had promptly and professionally. A good experience overall that I would recommend."
Advertisement
This ad is displayed using third party content and we do not control its accessibility features.
Best affordable: ACTION-CPT Certification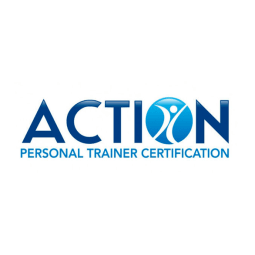 Pros:
Payment plans as low as $10 a month available
Easy and convenient mobile app learning
Cons:
No phone support, only email and live chat
Accreditation: NCCA
Online or in person: Through the app
Length: About 2 months, though there's no time limit
Number of programs offered: 3
For just under $10 a month, you can get equipped with the knowledge you need to pass your CPT exam through online video classes and real-world simulations as well as the skills to train and motivate your future clients in a safe way. The learning takes place through an app, but the course comes with a physical textbook and digital certification badge. Level up to the mid or top tier options to access helpful add-ons like Kindle textbook, a professional business plan, and a job reference letter. 
The sizable downside is that if you choose the most basic of the three class tiers, your certification is only for a "certificate in personal training" and will not be NCCA-accredited. This may not hold up in certain gyms, so if you're committed to this career path and are seeking a specific job, it's well worth it to choose the accredited (in-person) exam option.
Best Long-Lasting: NESTA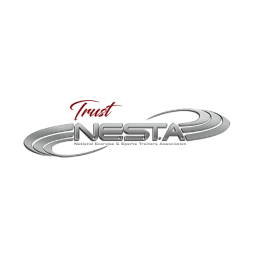 Pros:
Valid for 4 years compared to 2 years
Extremely thorough curriculum
Includes post-exam kit to support your business
Cons:
Lowest tier is not accredited
Accreditation: NCCA (basic tier is not accredited)
Online or in person: 100% online, exam in person
Length: Self-paced
Number of programs offered: 4
For future trainers who love the work but loathe taking exams in dead-quiet, fluorescent-lit test halls, NESTA is a great choice. They are the only certification on our list that's valid for four years. Typically, CPT's need to renew their certifications after just two years, but NESTA exempts you from that at an affordable price, so you only have to put yourself through exam hell twice a decade. The extensive curriculum covers a number of topics including anatomy, biomechanics, nutrition, client assessments, exercise programming, and even how to market your own personal training business. 
Trainers are largely pleased with their decision to get certified through NESTA. One writes, "After doing research, I decided to take [all of my courses] through NESTA. Best decision I could have made. Every class I have taken teaches you very practical and useful information to set you up for success in your career goals."
Advertisement
This ad is displayed using third party content and we do not control its accessibility features.
Best time-flexible: ISSA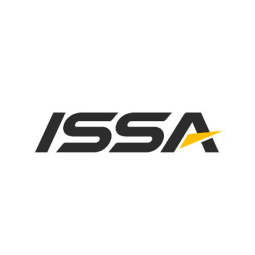 Pros:
Fast-track accelerated course (4 weeks)
Unlimited exam time
Known for their lifetime professional support
Cons:
Not as in-depth as other options in terms of topics covered
Accreditation: NCCADEAC
Online or in person: Online
Length: Between 4-12 weeks depending on program
Number of programs offered: 3
The International Sports Sciences Association (ISSA) curriculum is built to accommodate a range of desired time-frames. If you want rapid progression in your career as a CPT, the 4-week accelerated study Fast Track Program accompanies the CPT course for just an extra $99 and covers all of the course material and chapters at a much faster pace, focusing on the most crucial information you need to be successful. Not as in-depth, ISSA is said to be less challenging than NASM, but it still results in a NCCA-accredited certificate. You'll also get your very own personal coach to study with before the exam. 
ISSA boasts over 10,000 five-star reviews. One ISSA-certified trainer writes, "ISSA made it so easy for me to not only become an elite personal trainer, but a smart business person in the health and wellness industry. If you're looking to begin or extend your fitness career, I can't think of a better organization." 
FAQ:
What personal trainer certification is most respected?

According to Santucci, the NSCA CSCS is the most respected certification, and NASM is the next most respected.
Which is better ACE or NASM?

"NASM is a better overall certification, while ACE is more basic," Santucci says.
What certifications should I get as a CPT?

Santucci says it's important anyone training others should have a general personal training certification under their belt. "As you get more experience, you should focus on more sports-specific certifications depending on your goals as a trainer."
What is the fastest personal training certification to get?

Santucci recommends ISSA as a fast-track program for those looking to speed up their success.
The takeaway.
With plenty of options to choose from, finding a personal training certificate that's the right fit for you can be a significant first step toward turning your passion for fitness into a career. If you're interested in enhancing your practice, check out our best health coaching programs of 2023.