Image by BONNINSTUDIO / Stocksy
November 7, 2022
Imagine a holiday season where you can enjoy your shopping, baking, and hosting in complete relaxation; where you spend each and every night dreaming of sugarplums in cozy, deep sleep. It may sound like some kind of holiday miracle, but we're here to tell you that ending the year feeling like your very best self is easier than you'd think.
Behind the curtain of holiday cheer, it's often stress that's running the show. A holiday that's genuinely restful and relaxed comes down to simply nourishing our body. After all—whether it's running errands, those sugary cookie swaps, or sacrificing our sleep to address greeting cards—our body tends to bear the biggest burden this time of year. Eating healthily and working out is a great place to start, but with a supplement routine, we can go above and beyond. That's why we've compiled our favorite sleep and stress supplements from The Vitamin Shoppe into one tool kit to help you stress less and sleep more.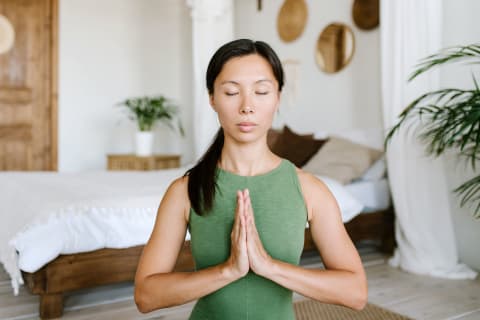 Image by Julia Volk / Stocksy
Your official tool kit for a restful & relaxed holiday:
1. Tap into a peaceful state of mind with Solaray's Sharpmind stress formula.
Sometimes the stress of the season can cloud the holiday cheer. To be present for the family traditions, delicious food, and gift-giving, we need a peaceful mindset, and that's what Solaray's Sharpmind is all about. Designed with Shoden® ashwagandha, L-theanine, GABA, and shiitake mushrooms, this formula works to support occasional stress.* With just one capsule recommended per day—consider this the easiest add to your tool kit.
Solaray Sharpmind Stress
Solaray Sharpmind Stress formula is designed with Shoden Ashwagandha, L-Theanine, GABA and Shiitake Mushrooms to support occasional stress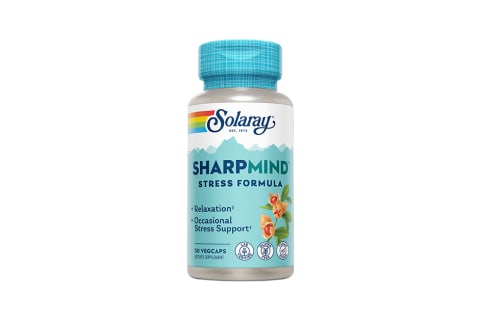 2. Show up for your sleep (and immunity) with Natrol's Sleep + Immune Health gummies.
We've all been there: Lying in bed, staring at the ceiling, pondering what to gift our mother-in-law. Our minds race more than usual this time of year, which is why sleep support belongs in our holiday tool kit. First and foremost, Natrol's Sleep + Immune Health gummies provide melatonin to help inspire shut-eye.* But they also provide antioxidant and immune health benefits from elderberry extract and zinc, plus vitamins C and D.* Sleep is the obvious key to a more restful holiday—but we won't say no to the added immune boost in these yummy gummies.*
Natrol's Sleep + Immune Health
Natrol Sleep + Immune Health helps you get revitalizing sleep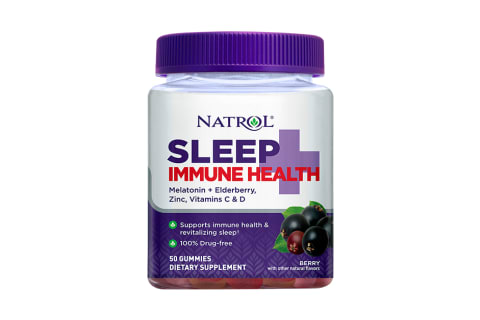 3. Relax yourself with a little flower power from Bach's Rescue Remedy drops.
When it comes to natural stress relief, this famous flower essence formula is a quintessential add to the tool kit. Bach's Rescue Remedy drops are made with five flower essences known to restore a sense of calm and control: cherry plum, clematis, impatiens, rock rose, and star of Bethlehem.* Just a few drops under the tongue, and you've got a little flower power on your side.
Bach's Rescue Remedy
Dr. Bach's most famous flower essence formula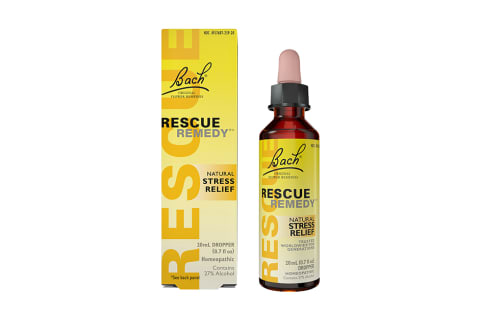 4. Be prepared with on-the-go stress support from Bach's Rescue Pastilles.
This time of year, we rarely have the space in our schedule for an elaborate self-care routine. We need quick options that fit into a busy schedule, which is why we chose Bach's Rescue Pastilles for our tool kit. These little lozenges have been trusted for generations. With the same ingredients as Bach's famous drops, these pastilles offer a soothing orange and elderflower flavor to enjoy as you trim that to-do list (and your stress!).*
Bach's Pastilles
These natural stress relief lozenges have been used for generations to inspire relaxation.*
Complete your tool kit with nutrition and exercise.
The holidays are famously hectic. The supplements in this tool kit (aka our favorites from The Vitamin Shoppe) are perfect for supporting stress levels that are flying a little high.* But to make the most of this tool kit, round it out with a little fitness and nutrition. Eating healthily and regularly moving your body are reliable ways to support physical and mental health any time of year. Supplements are, after all, supplemental. Between these sleep and stress supplements, a few plant-based meals, and a yoga class or two? This holiday season has nothing on you.
*These statements have not been evaluated by the Food and Drug Administration. These products are not intended to diagnose, treat, cure, or prevent any disease.
Advertisement
This ad is displayed using third party content and we do not control its accessibility features.